Invitation to Yearly E-PhD Seminar (YES2021)
As an annual event, it is our honor to inform you that the second Yearly E-PhD Seminar (YES2021) will be held at National Economics University at the following details:
YEARLY E-PHD SEMINAR – YES2021
"INNOVATION AND SUSTAINABLE DEVELOPMENT UNDER UNCERTAINTY"
Time: 8.30AM – 5.15PM, Friday November 5th, 2021
Venue (onsite): Conference Room G, Building A1
Venue (online): Link will be sent upon registration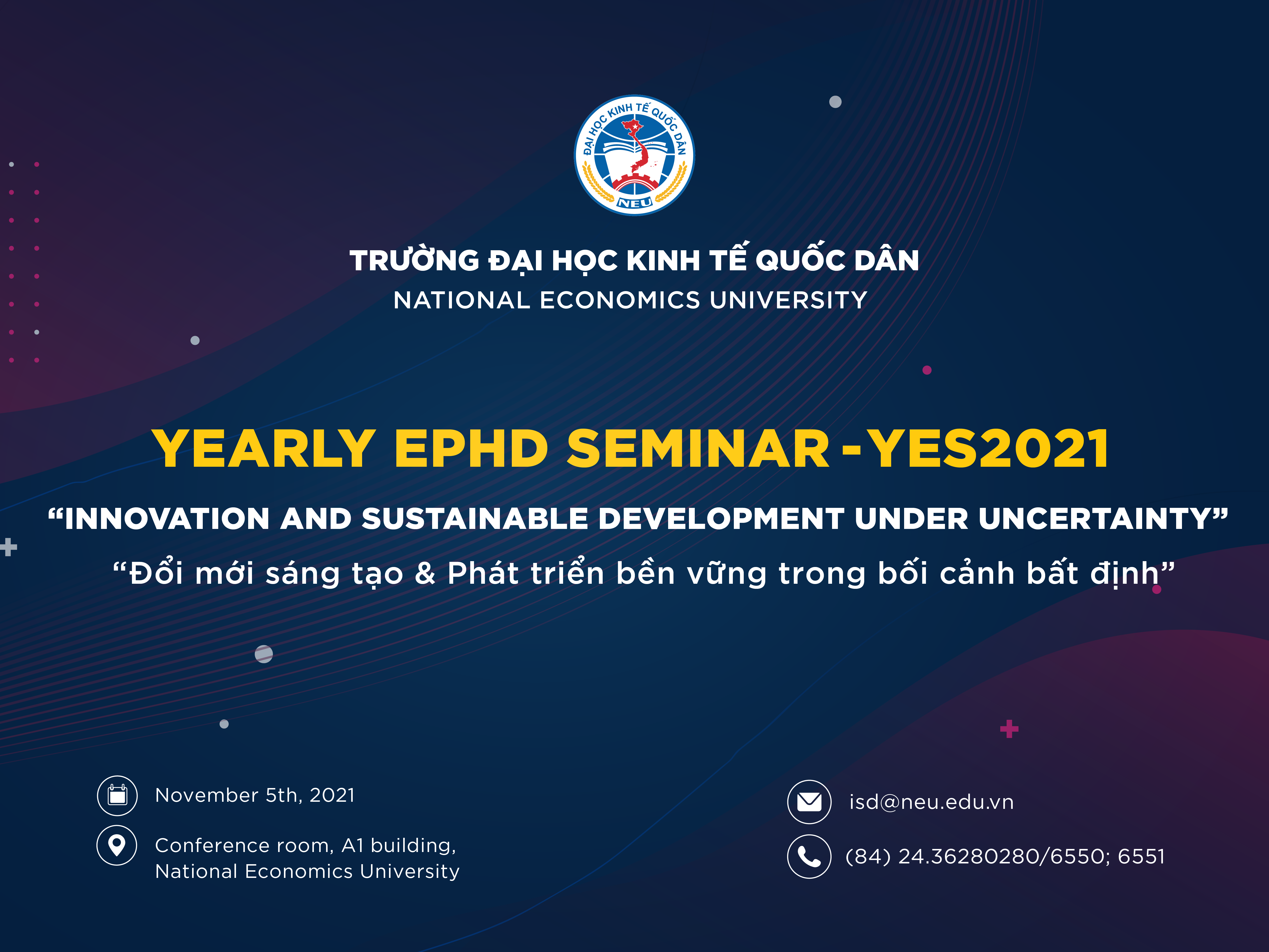 We cordially invite you all to attend this important event. The seminar is a forum for the broader research community to exchange ideas, expand the network, and particularly to help our E-PhD candidatures to sharpen their working papers to be eligible for publication in high-ranking international journals.
Pls. see attached the formal invitation letter and the booklet containing abstracts of papers presented at the seminar.
To serve our preparation, your prior registration of attendance is highly appreciated. Pls. use the following link to make registration.
We hope to receive your registration by this Thursday November 4th, 2021. Link to participate online will be sent by this date.
You are free to circulate this invitation to your friends and colleagues.
Thank you and see you at the seminar.